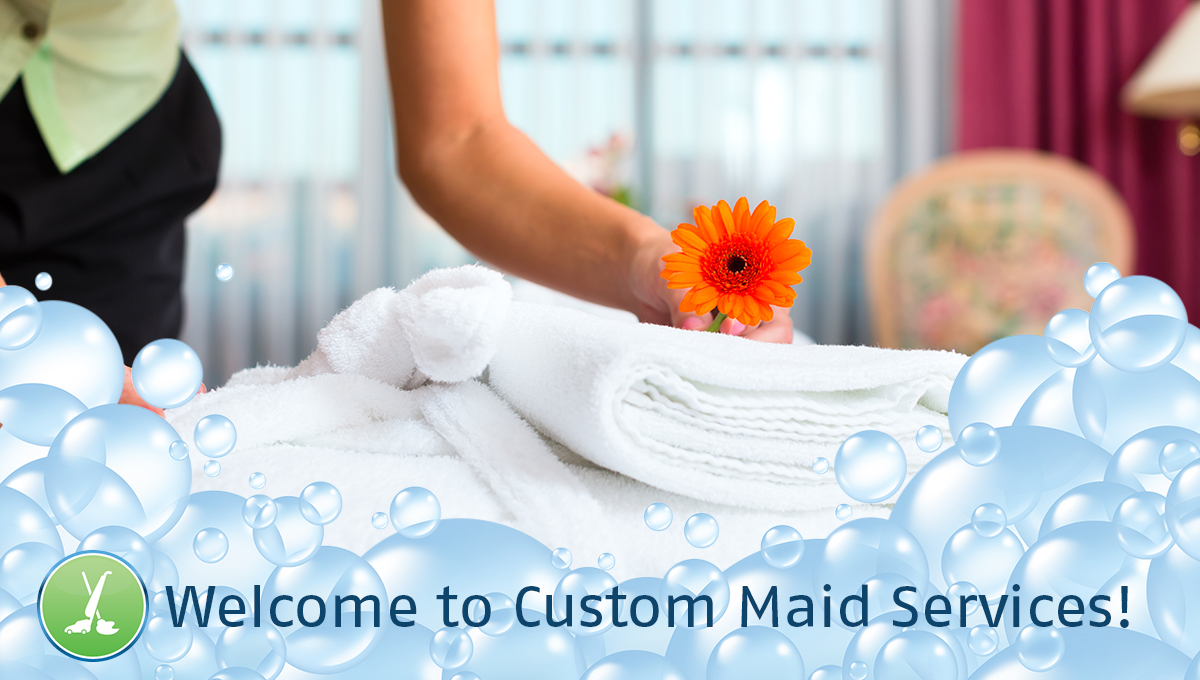 Welcome to the blog space for Custom Maid Services! We are so incredibly excited that you've found your way here and are excited for all of the topics that will continue to be posted on here. Today we want to simply welcome you to the space, tell you a little bit about our business, and then cover some of the topics that you can look forward to seeing when in the time to come. We're excited to get started, so let's jump right in!
Custom Maid Services: Who We Are
There are a handful of wonderful cleaning companies out in the Palm Beach area, but none quite like ours. When we set out to start our business, we know that quality would always be something that we prioritized, but we didn't want it to stop at the services that we offer. When you work with our team of professional cleaners, you'll see that we provide quality customer service and that we use quality products.
Our team is driven to suit your needs and care for any areas of concern or requests that you have. And we are able to do all of this with eco-friendly cleaning supplies. Too many cleaning companies are using harmful chemicals in a home that isn't their own. We want to use natural, eco-friendly products that you can feel comfortable having your kids and pets around. We'll touch more on this, later on in today's post.
Subjects We'll Cover
It goes without saying that cleaning is something we are all familiar with, but there are quite a few things that many people don't know, realize or understand. This is where we come in. We are now going to jump into some of the topics we'll be covering down the road.
Eco-Friendly Products
One of the reasons that Custom Maid Services is the best cleaning company in the area is because of the high-quality cleaning products that we use. Rather than trust a company that you know will be using hazardous products in your home, trust our team and the eco-friendly products that we choose. Your house is not only a home to you, but to your children and your pets as well. We'll cover a few of the topics that are included in the products we use, some of the most harmful products that are included in a majority of cleaning products that are commonly used, and so much more.
We take pride in our products and the honest quality with which they are created, so you can expect to see quite a few topics that cover products in our blog space.
Tips, Tricks & Tidbits
The products that we use are a huge factor of what makes Custom Maid Services different from the rest, and while they will certainly be something that we talk about often in our blog, they won't be the only thing. The rest of our focus is going to be driven by tips, tricks and tidbits of information that can help you in a variety of ways. From understanding how your house can get so cluttered, why it affects your emotions, and more, we will cover a lot of the basics that go into the mess that takes over your home. Aside from that, we'll also give you tons of tips on making the most of your space, that will help you organize areas, make your cleaning services last longer and leave your home functioning better.
At the end of the day, our goal is to provide you with a space that you feel comfortable in and that leaves you feeling relaxed. While we can physically help you through our services, we want to help you by providing you with additional information through our blog.
We hope that this post has gotten you just as excited as we are about writing these posts. There are so many pieces of information that we have learned over the years. If you're ready to get your services scheduled, then browse the list of services that we offer and reach out to us. We can get you taken care of as soon as possible.
Make sure to check back soon for the next blog post we'll have up!